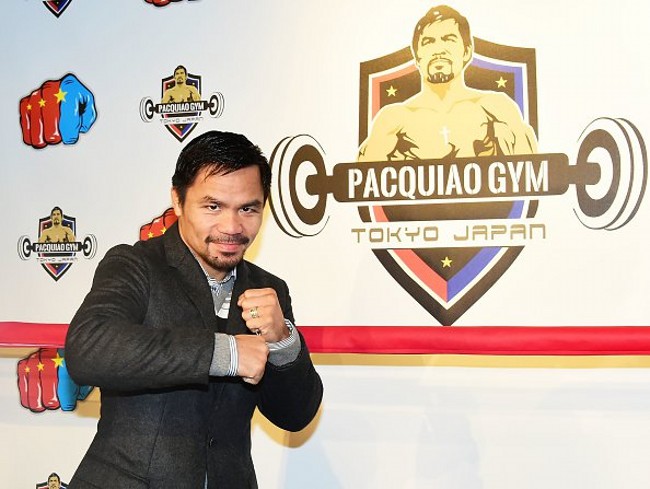 Since losing to Floyd Mayweather in the richest prizefight in boxing history in May 2015, Manny Pacquiao has claimed his performance was hindered by a shoulder injury, and that he would do much better in a rematch. 4.6 million people bought the fight on PPV in the US alone, and the fight grossed $700million in combined revenue. Mayweather earned  a reported $240million while Pacquiao's end came to a cool $120million. The fight itself was a dud, with Mayweather's cautious, defensive style too much for an injured Pacquiao. The fallout of the fight was blamed for a considerable drop in PPV purchases and viewing figures for fights in 2016.
Nevertheless speculation as to a rematch between the two has persisted, and even if only half of those who bought the initial PPV paid for the rematch, it would still be the second most lucrative fight in boxing history.
In November Mayweather was ringside to see Pacquiao's impressive points victory over Jessie Vargas that earned him a third berth as WBO welterweight champion. After the fight Pacquiao spoke openly about how much he wanted a Mayweather rematch:
"Not only for myself, but if the fans of boxing want the rematch then why not? Because we now have direct contact to them it would be easier to talk about when there will be a rematch. I met with his manager I told him I would invite Floyd and they said OK. We don't have any discussions as for now. It is not in my mind right now for the next fight. I want to go back to the Philippines and work at my next job. I believe if there is a rematch, or if it happens, I want to make sure the fans will love it and I will give everything to get back their trust."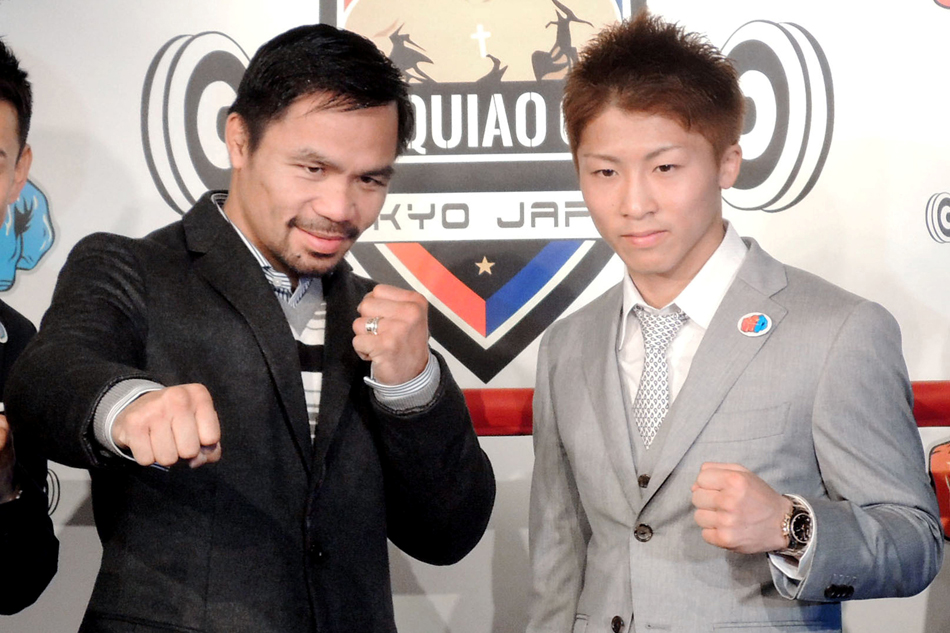 Recently, Pacquiao was in Tokyo for the opening of the Pacquiao Gym there. Later, at a press conference hosted by the Japan Foreign Correspondents Club, he was asked once more if he would fight Floyd Mayweather again. Here's what he said:
"If he (Mayweather) returns to boxing there is a possibility, but right now we're not talking about it or meditating on it. Actually, we're not even negotiating or thinking about my next fight because of how busy I'm working in my office as a senator. Right now I'm focused on that."
Despite the loss to Mayweather, 37-year old Pacquiao (59-6-2, 38 KOs) is widely regarded by many boxing experts as the best fighter of the millennium, and one of the greatest in history. Pacquiao began his career as a 16-year old light flyweight, and won titles in a record six weight divisions; flyweight, junior featherweight, junior lightweight, lightweight, welterweight and light middleweight.
Many experts believe that had Pacquiao fought Mayweather when the fight was first mooted in 2009, he would have won decisively. By the time the two eventual fought, Pacquiao had been beaten twice, including a brutal 6th round KO loss to Juan Manuel Marquez in 2012.
As for Mayweather, he continues to seemingly be enjoying his retirement, tweeting and instagramming his latest location, spending spree or winning bet. Ironically, one of his most recent Instagrams was of his guarantee to fight Pacquiao in 2015 before PPV add-ons, a cheque for $100 million, adding:
"This is just one of my many checks, a cool $100,000,000.00 that I still have every dime of. Y'all still have to work however, I'm happily retired. At the end of the day, it's them Benjamin Franklins that matter to me, so the jokes on you. I've made smart investments, sorry for those who thought that I couldn't read, write, or count. Y'all call them watches, I call them time pieces. Y'all call them boats, I call them yachts. Y'all call them houses, I call them mansions. Y'all charter jets and we own jets. #TMT."